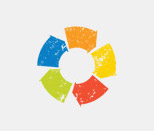 State of Nonprofits in Riverside County – 2015
Submitted By: Debbie
This report reflects RAP's vision for an enhanced quality of life for all residents of eastern Riverside County. While we often place emphasis on the eastern region of the County, we hope this report illustrates that all of us in the Riverside County nonprofit sector share a great deal in common across all of our communities.
The 2014 CalNonprofits statewide Causes Count report provided an excellent overview of the overall impact of California's nonprofit sector and highlighted the need for further regional analysis. The report considered Riverside County and San Bernardino County as one region – the Inland Empire Profile – however, each county's unique demographics, economics, and geography impact its nonprofit sector in different ways.
Therefore, the purpose of the 2015 State of Nonprofits in Riverside County report is to provide local detail to Riverside County nonprofits to understand and highlight important trends in our sector.
Report URL