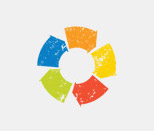 Summary of Experience/Services Offered
WOWIE.co offers web design, web hosting, and SEO services. WOWIE.co helps clients understand where their marketing dollars can make the most impact.
Details
WOWIE.CO is a full service web development company. We create awesome websites that help our customers and clients communicate clearly, capture leads, and sell products. We also provide excellent hosting, digital marketing, and SEO services as well. Whatever your needs are, WOWIE can help. We are a results focused company that can take your website to the next level.