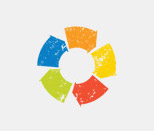 Summary of Experience/Services Offered
I am a veteran nonprofit professional offering customizable consulting services focused on helping organizations grow and thrive through proven governance, fundraising, and strategic planning solutions.
Details
Does your nonprofit board struggle with issues of participation, mission-connectivity, and other board related challenges?
Do you need to rethink your fundraising strategy and expand your donor base?
Do you worry about where your nonprofit will be in three to five years?
We should chat…I can help.
About Me:
During my 20-year career in the nonprofit sector, I have served in various capacities including program manager, fundraising professional, and executive director. I have built programs from the ground up, revamped organizational operations, raised millions in charitable dollars, and strengthened & diversified boards of directors. With a background in the banking industry as my foundation, I have a unique business perspective and skillset that benefits every nonprofit I work with.
My Approach:
My philosophy is: analyze, identify, advise, and execute. I approach every client relationship as a long-term partnership. My consulting work always begins with a detailed assessment to fully understand where your organization is and where you want it to be. I offer professional advice, training, and coaching for boards and executive leaders, and will also build and help execute comprehensive project plans to ensure that your intended organizational developments are successful.
Why Me?
Nonprofit organizations are businesses with unique missions, opportunities and challenges. I understand this from my own experience and can offer proven, industry supported solutions to any governance or leadership challenge you're facing. If you're seeking a strategic alliance with the right partner, call me today. Together we'll create and refine your plan for success.