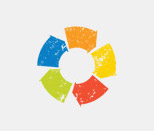 Summary of Experience/Services Offered
Creative 7 Designs, Inc is a multi-media design and marketing company that specializes in website design, marketing, and graphic design.
What separates Creative 7 Designs, Inc from our competition is excellent and responsive customer service. We take pride in giving our customers the very best possible solutions for custom design and marketing plans, each made to fit our customer's unique needs. Our key to success is working with our clients to meet their web, marketing, and design needs. We aim to work quickly and efficiently, responding to your inquiries ASAP and providing you a fast turnaround from beginning to end.
Details