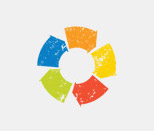 Summary of Experience/Services Offered
Envision's leadership experts specialize in executive search/recruitment, organizational assessment/strategy, board development, and leadership training/coaching....
Details
The Envision Mission: Inspired Leadership
We take nonprofits from good to incredible. We believe it takes more than a village; it takes tenacity, creativity & integrity to make even the smallest impact. That's why we're passionate about charity. This isn't our job, it's our mission. We help build leaders and organizations who grow, innovate & inspire.
We are professionals who bring over 75 years of experience leading, building, growing, and transforming organizations. We have worked with hundreds of organizations of all types, causes, and sizes; engaging organizations and individuals in a unique 3-step approach:
– Assessment and Strategy
– Blueprint for Action
– Implementation Support
Our services include:
– Executive recruitment and search
– Organizational assessment and strategy
– Board development
– Leadership training and coaching
Our modern approach brings teams together and utilizes innovative data-driven approaches to develop organizations and be a source for quality leaders. Our broad spectrum of services increases revenues, expands awareness, and strengthens service delivery.
We have worked with clients in multiple states, but primarily serve the greater Los Angeles, including Ventura County, Inland Empire, and Orange County.
Here is a sample list of clients:
• YWCA Glendale
• Hugh O'Brian Youth Leadership
• New Directions for Veterans
• Pacific Clinics
• Cedar House
• Haven Hills
• Interface Children & Family Services
• Valley Community Healthcare
• Dress for Success
• Boys and Girls Club
• China Institute of America
• National Council of Jewish Women
• Youth Policy Institute
• National Down Syndrome Society
• Beit T'shuvah
• Brooklyn Center Community Schools
• Greater West Hollywood Food Coalition
• McGroarty Arts Center