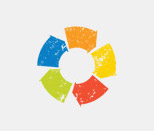 Summary of Experience/Services Offered
Janet Levine gives you the benefit of 25+ years of nonprofit development experience—and results janet-levine-1 Janet Levine has worked in the nonprofit and educational sectors since 1988, beginning her career at USC. Prior to starting her consultancy, she was VP of University Advancement at Cal State Dominguez Hills. Other positions included Dean for External Relations at Pasadena City College, Executive Director of the Foundation at El Camino College and development positions at the American Film Institute, the University of Oregon and the Reason Foundation.
Details
In addition to consulting for a wide variety of nonprofit and educational organizations, Janet regularly teaches courses in non-profit management, fundraising and grant development, both face-to-face and online.