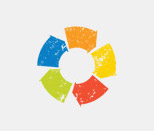 Summary of Experience/Services Offered
Since 1989 Monringstar Productions has created amazing events that engage, inform and entertain. In 2020 we expanded our experiences to include virtual events.
We provide pro audio, lighting, staging and video for meetings, concerts and special events.
Rental and full event production.,
Socially distant media technologies and streaming.
Details
Live meeting or distant virtual events streaming from our soundstage or your remote location.
We can assist you in getting your message out to the public in a entertaining way and simulcast to multiple social sites to allow for the largest and most accessible audience.