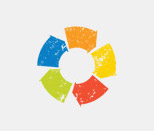 At Mostovoy Strategies we focus on four major components of every successful organization.
DEVELOPMENT
We strive to help organizations develop and execute strategies for program sustainability and, of course, growth.
FUNDRAISING
One strategy for sustainability is fundraising – we devise full plans that include events, strategic partnerships, grant efforts, and much more.
LEADERSHIP
Another strategy for continued success is leadership development. From entry-level positions to Board Development, we help bring the best out of your leaders.
PROGRAMMING
Strong programs are an integral part of any successful organization. We help enhance high-quality programs as well as bring new ideas to the table
EVENT PLANNING