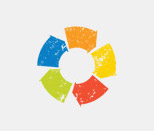 Summary of Experience/Services Offered
We aren't just consultants - we are your partners. Our focus at RevComm Consulting is to help empower nonprofit agencies to think outside of the box in order to make a greater impact. When you partner with us, you are partnering with nonprofit experts that bring over a decade of experience specializing in Grant Funding, Organizational Development, Marketing, and Information Technology.
Details
RevComm Consulting is dedicated to providing high-quality consulting services to nonprofit organizations to help you further your impact and achieve your mission. Let our experts lay the foundation for success so that we can join together to revolutionize communities. Read through our services below to learn how RevComm Consulting can be a part of your community impact.
**Grant Funding plays a huge role in the financial success of nonprofit organizations. Our grant funding services include: one-time projects, foundation/corporate giving proposals; public RFP's; research; editing/technical assistance; and retainer arrangements.
**A clear vision and strategic programs are essential in achieving your mission. Our Organizational Development/Evaluation services include: process improvement; organizational restructure; strategic planning; and program development and evaluation.
**Our Information Technology services help to connect your data, team, and the community you serve. Services include: cloud-based system implementation and system re-configurations.
**Marketing services strengthen your image and outreach through story telling and innovative graphics. Our services include: Brand Strategy bundles and Graphic Design projects.