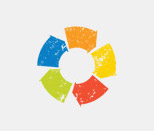 Inland Empire Capacity Builders Network

The IECBN is a coalition of capacity-building organizations that provide an array of services to nonprofit and community-benefit organizations (CBOs) serving the Inland Empire.  Members work together to increase local resources CBOs need to advance their missions and serve the region's population of more than 4.5 million residents.
Members:
If your organization is a nonprofit, university,  or funder providing nonprofit capacity-building services to the Inland Empire region, contact Debbie A. Cannon, President/CEO of Academy for Grassroots Organizations to apply for membership.