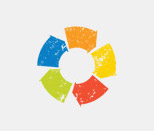 Snapshot of Inland Empire's Immigrant Population
Submitted By: Debbie
One in five residents of the Inland Empire is an immigrant. But until now, no single resource has provided a comprehensive view of the region's immigrant population and the key policy issues that have affected and continue to impact it.
That all changes with the publication of "State of Immigrants in the Inland Empire," a report released Wednesday afternoon during a launch event at the University of California, Riverside.
Co-authored by researchers and advocates from UCR's Center for Social Innovation, the California Immigrant Policy Center, and the Inland Coalition for Immigrant Justice, the report offers a multifaceted look at the nearly 1 million immigrants living in Riverside and San Bernardino counties.
Report URL