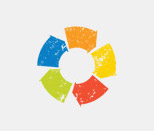 Summary of Experience/Services Offered
A full-service company offering nuts and bolts strategies and solutions including:
*Administration and interim executive and development services* Board Development/Governance * Fundraising * Leadership Development * Budget Planning/Oversight * Restructuring/Strategic Collaboration Communications/Marketing * Organizational Development. Planned Giving programs, and Capital Campaigns.
Details
GDA Founders
Erica D. Reiter has been in the non-profit field for over 25 years as a senior executive fundraiser and consultant, holding a number of leadership positions including President of San Gabriel Valley Medical Center Foundation, Chief Development Officer for Providence St. Joseph and Holy Cross Medical Centers, Regional Director for City of Hope and Western Regional Director for the U.S. Holocaust Memorial Museum.
Partial Client List:
Para Los Ninos
American Cancer Society
Homeless Health Care Los Angeles
National Kidney Foundation
Gardena Human Services
Children's Health Access Program
Doctor's Hospital
Downey Regional Medical Center
Michael L. Halpern is a senior non-profit executive and fundraising professional with over 30 years of experience in the field. Having raised tens of millions of dollars for large and smaller organizations, Mr. Halpern spent years traveling throughout the United States conducting training sessions for board members, campaign leadership and solicitors, while closing countless individual solicitations. He has worked closely with community foundations, primary and higher education institutions, health care agencies and performing arts organizations.
Some of the positions Mr. Halpern has held include:
President and CEO, Heritage Pointe Assisted Living, Mission Viejo, CA
Associate Vice President, Orange County Performing Arts Center, Costa Mesa, CA
Regional Director, American Friends of The Hebrew University, Los Angeles, CA