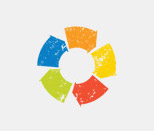 Summary of Experience/Services Offered
Grant Research, Grant Writing, Drafting letters requesting support, marketing and other writing services
Details
I have been a published writer and consultant for over 25 years and involved with nonprofits for over 12 years. I am a certified grant writer and received my training at Riverside Community College and the Orange County Non Profit Resource Center. I also have a Masters in Business Management from Webster University and Bachelor's Degree in Communications from California State University, Long Beach. I have a wide range of experience in professional writing.
Highlights include:
Grant Reviewer, State of California Department of Education – In 2003 invited to be a Grant Reader by the California Department of Education to determine $8.5 million of statewide funding for Public Charter Schools Grant Program.
Registered as a Federal Grant Reviewer
Grant Researcher and writer for nonprofit organizations (2003-Current)
Cassidian Communications (2007-2011) – Grant Management and Proposal Writer, Navigation and Grant Guidance expertise, working in the Public Safety industry to assist firms and clients with funding solutions.
Duties, skills and services provided included:
Writing program narratives for all business unit solutions for inclusion in customer grant applications.
Researching grant opportunities nationwide and maintains master database of all available (and applicable) grant programs.
Wrote a $4 Million proposal for the City of Los Angeles
Maintaining log of all grant assistance activities within the master funding database and reports quarterly progress as to awards, amounts, non-awards, pending and debriefs sales teams as appropriate.
Advised city and county government nationwide on the availability of federal funds and how to submit grant proposal.
Designed and conducted Funding webinars to advise and guide city and county leaders on the ways of obtaining grant funds.
Communicates relevant grant information (profiles and summaries) to sales teams, marketing and channel management operations.
Responds to external inquiries related to funding, grants and general requests for guidance as received via website or from customer-facing teams.
Author and Consultant, (1985-Current)
Developed new clients and maintained prior clients; performing a variety of duties included concept to completion design and writing of many projects received byline credit for over 100 non-fiction articles also completed under contract 9 nonfiction books.