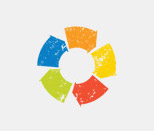 Summary of Experience/Services Offered
30+ years creating impactful visual imagery using photography and video. . We show you how to do it, or we can do it for you.
Details
Current research shows that donors are looking to be engaged with the content that nonprofit organizations produce, and for approximately 72 % of donors, poor content affects whether they decide to donate to a nonprofit organization
.
We help you create engaging content with:
Photography and video training showing how to create images with impact. Training also for organizations that want to expand their in-house media departments
Consultation and training for agencies/organizations interested in pursuing television production
Setting up a successful YouTube channel that attracts followers
Training on the elements of compelling storytelling; how to create/select the right photographs and videos for a story; how to incorporate stories and effectively market with cross-promotion on social media channels
How to create/select the right photographs and videos, using equipment/ devices and resources you may already have.