10 Apr

Sustainability Factors of IE Nonprofits – Survey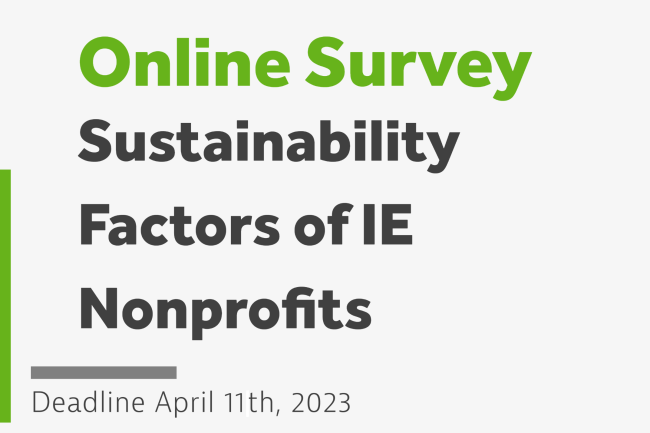 We understand nonprofits are the key to successful community health.
What do you believe is needed to keep them sustainable?
What works for one region may not work for another. Please respond to the link below to share your thoughts. The application walks you through and will only take a few minutes. Thank you in advance for helping to craft solutions for nonprofit sustainability in the Inland Empire.
To participate in Survey, visit https://participant.groupwisdom.tech/…/2736/brainstorming