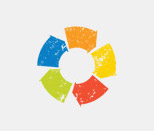 Center for Nonprofit Management
Our experienced consultants and trainers can provide you with consultation and support on a wide ranges of issues related to your organization, staff, and board. We can assist with crisis and strategic planning, organizational, team, and individual leadership development and individual and team coaching.
The Center for Nonprofit Management sits at the epicenter of the social impact sector in Southern California. We provide purpose-driven leaders with the skills, tools and connections they need to drive change within their communities.
COVID-19 Resources:  https://www.cnmsocal.org/covid19
For Rapid Response Technical Assistance Contact: Maura Harrington Mharrington@cnmsocal.org
Address: